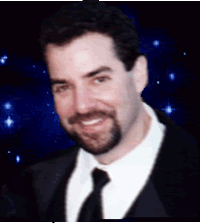 Hypno Lorenzo
Certified and Registered Hypnotist
Call (203) 895-4531 today
to book a show

Guaranteed to Keep Everyone Laughing!

Hypno Lorenzo's amazing and amusing comedy stage hypnosis show arouses the interest and curiosity of everyone including skeptics, and will have your guests talking about it for years ! More fun and laughs than a stand up comedian.
Hypno Lorenzo's Comedy Hypnosis Show sets your event apart from all other events with dynamic, innovative, quality entertainment and audience involvement. It's like no other stage hypnosis show available, anywhere.





* Hilarious and entertaining. A fun show that gets the audience involved
* Create an experience that will have everyone talking for years to come
* Family and corporate entertainment shows that won't offend or embarrass
* Observe the amazing power of creativity, imagination and the human mind
* Watch as the audience and volunteers become the stars of the show
* I will customize the show to meet your program's needs, each show is customized with favorite music, themes, slogans, hobbies and more.
* Fundraiser's - College Entertainment, High School Entertainment, Corporate Entertainment, Party Entertainment, Clubs, Civic Groups, Volunteer Organizations
* Profit making ventures - You name it, We can help you raise money for it...
* A fun and unique way to raise funds for your school or organization

You have found the best in stage hypnosis, comedy hypnosis and comedy shows.
Hypno Lorenzo is committed to being the best comedy hypnotist and the best in corporate entertainment. So if your looking to hire live entertainment for schools, fundraiser entertainment, party entertainment, or any occasion, make Hypno Lorenzo the choice for that special event entertainment.